Home Theater Installation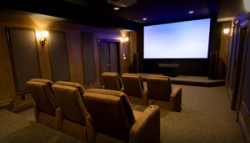 Home theater is meant to be a relaxing, enjoyable entertainment experience, not a chaotic, tangled-up scene of exposed wires and cables. That's where Finishing Touch Home Theater can really steal the show. With an expert cast of design, installation, and repair professionals on staff, plus more than 25 years of direct industry experience, we don't just perform basic home theater setup and leave it at that—we actually transform the way you're able to appreciate your favorite television programs and movies. Give us a call today to find out more about home media rooms and how we can meet your needs!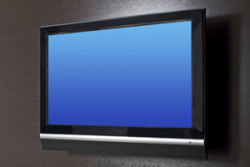 Whether you'd like to mount a high-def TV for optimal viewing pleasure or incorporate a new speaker system for surround-sound depth and clarity, simply leave all the details of your project to Finishing Touch Home Theater. As a local, family-owned company serving Morristown and all of Morris County, we're committed to delivering truly exceptional results for every one of our residential or commercial customers. We work with top-name home theater systems and products from Anthem to Yamaha, and we'll do whatever it takes to fulfill your custom home theater installation expectations for accurate wiring, seamless integration, and superior acoustics.
With Finishing Touch Home Theater directing the action, the sound and picture quality of your home theater installation will never be called into question. Not only are our home theater installers fully insured and dedicated to delivering premium craftsmanship, but we also offer a one-year warranty on labor with all of our home theater installations. That way, you can have complete confidence in the appearance and performance of our customized home theater rooms, including expert attention to:
Home theater design and installation
Audio/video components
Surround-sound system wiring
Indoor as well as outdoor speakers
Flat-screen TV mounting and connections
Multi-zone audio configuration
Universal remote controls
Concealment of wires and cables
And more!
While we specialize in designing and installing new home theater systems for both residential and commercial customers, we're also available for repair services on existing home theater rooms. If you'd like to upgrade to the latest components in audio-video technology or you need to correct problems arising from faulty or unsightly wiring, don't hesitate to contact Finishing Touch Home Theater in Morristown. Our home theater installers are just a phone call away to make it all come true for you from home media rooms to restaurant TVs and more.
Universal Remote Control Programming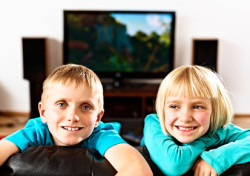 With custom home theater services from our efficient team, you can control every element of your new system from a single universal remote. That's right! No more switching between devices to adjust the volume, change the channel, or jump to gaming mode. We'll program your remote to fit your personal user preferences from televisions and cable boxes to speakers and surround sound features.
So don't spoil the stunning picture quality of a high-def television or the incredible impact of surround sound speakers with an annoying jumble of messy cords and cables. Instead, count on Finishing Touch Home Theater to handle your entire home theater design from acoustics to wiring to universal remotes, so it looks as great as it functions.
If it can be done, our home theater installers can make it happen. Reach us today by phone or e-mail for the custom home theater systems of your dreams!
Home Theatre Installation
Home Theater Installers